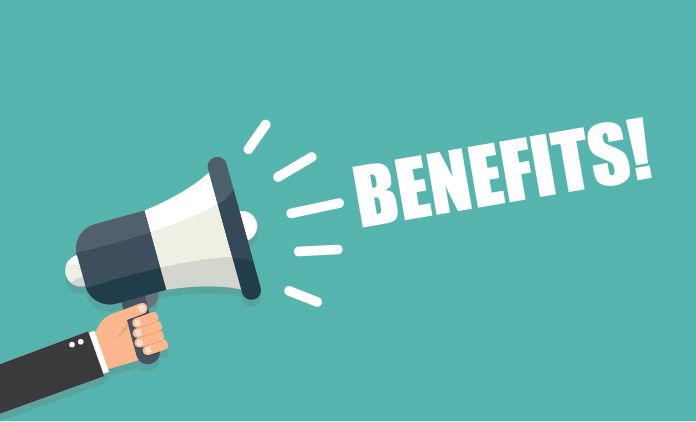 In the previous post, I talked a lot about the difficulties one can have with freelance writing jobs . I did this mostly for personal reasons: I believe that the sooner a person takes his or her pink glasses off, the better, and by focusing on the hidden (more or less) aspects of online writing work, I was hoping to help young people looking for it to get rid of some detrimental illusions they might have faster. Since I believe this goal has been achieved, now it is time to talk about the juice and fruit of freelance writing jobs for students and everyone else interested in working from home. So, the answer to the header of this abstract is, "Yes, there are benefits—and many."
How are Freelance Writing Jobs From Home Cool?
In many ways, actually. To start with,
You are a free bird. Well, more or less. You can choose the kind of work you would like to do, you can regulate its amounts, and you have the priceless opportunity to not work on a project you do not like. How many office workers can boast of being able to say, "You know, I just don't feel like working on it" without putting themselves at risk of being fired? Well, no one can fire you when you do paid writing online. You only work for yourself, and knowing just this can already be a powerful motivating factor for you.
You can earn some good money. Yes, it is true that writing jobs that pay well are often difficult, and require a lot of effort. It is also true that in the very beginning of your online writing career you will probably get little to no such orders. But, the longer you stay on the market providing high-quality writing to your customers, the higher are the chances that you will be recommended to a "lucrative" client, or get noticed by a client who will need your services regularly, and will be able to pay well for them. In fact, finding such clients and establishing good and mutually-beneficial relationships with them is what freelancing is about. So, if you ever asked yourself, "Will I be able to make some good money as a freelancer?" the answer is, "Yes, if you work hard enough."
Travelling around the world with your Mac is not a myth. You actually can work and travel—just don't expect it to happen in your first month of doing paid writing online.
You will become way more organized, meticulous, responsible, and aware of how you make use of your time than you possibly are at the moment. You will have to become this way, otherwise you won't last long in the world of freelancers. This is because you will have to do everything on your own: find customers, track your assignments and their progress, solve financial questions, negotiate with your clients, write and edit, communicate, and so on. Besides, you still have a life to live, and all of the problems not related to work will be yours to solve as well. But I guess this is what taking responsibility is about, and from this perspective, being a freelance writer makes you super-responsible.
These are just some of the ways you might benefit from leaving your office and becoming a freelancer. I mentioned only the obvious ones, but, of course, every person will find their own advantages and disadvantages in working as a freelancer. Good luck to you all.