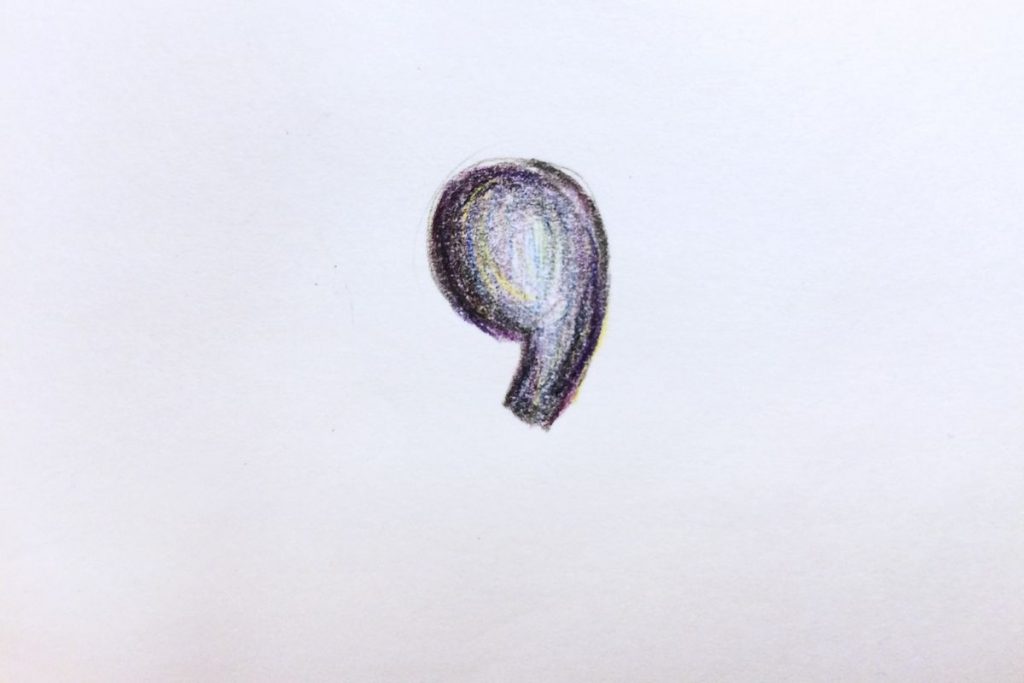 Using apostrophes can give writers and students problems. There are so many rules for using apostrophes. Even knowledgeable people who are familiar with linguistics and English grammar have a hard time with them. If you looked up "apostrophes definition" on a search engine, you might find the Collins Dictionary state that "An apostrophe is the mark ' when it is written to indicate that one or more letters have been left out of a word, as in 'isn't' and 'we'll'. It is also added to nouns to form possessives, as in 'Mike's car.'"
This article will try to explain this tricky punctuation symbol and explain how to use apostrophes correctly. This won't be a "using apostrophes worksheet" but it will break down the rules with examples.
Showing possession with singular nouns
Words with apostrophes, such as nouns, can make scholars run to Google for help. The first thing to keep in mind is using apostrophes to show possession for singular nouns. For example:
A man's knife.
With nouns that end in "s," whether they are common or proper (names with apostrophes), there are many theories about the correct way to show possession with apostrophes. However, for the sake of this article, we will discuss the most common method.
You can add an apostrophe and "s" for common nouns and have simply an apostrophe after proper nouns ending with an "s." For instance:
Common noun: The clock's time.
Proper noun: Mrs. Jones' diary.
Demonstrating possession with regular and irregular plural nouns
Another aspect of using apostrophes for possession is showing possession with regular nouns that gain plural status through an "s" or "es." In these cases, you just need to insert the apostrophe after the "s:"
We are going to have a girls' night out.
Also, when words are not normally nouns become them, sometimes people prefer to add apostrophes for clarity:
The do's and don'ts of life.
With irregular plural nouns (child-children, for example), you put an 's at the end:
There is a children's hospital.
Back with using apostrophes with names ending in "s" but in plural form, you are commonly referring to a family. So, for instance, a family named the Gabs will turn into Gabses. This is an example of using apostrophes with last names of families in plural:
The Gabses' cat is crazy.
Possession of items
When there are two people being mentioned as owning an item, you only need 's after the second name:
Nicholas and Anna's apartment is made primarily out of concrete.
With separate possession of objects, it's a bit different:
Nicholas' and Anna's apartments are primarily made out of concrete.
Contractions
Using apostrophes in contractions is a common use for this punctuation mark. In this case, the apostrophe is placed where letters were taken out:
You don't want to ride the Ferris wheel because it's too fast.
Abbreviations, single letters, and numerals
It can be confusing when using apostrophes for plural abbreviations, single letters, and numerals.
The majority of editors enjoy an apostrophe after single capitalized letters:
How many A's did you get this semester?
In regard to using apostrophes with acronyms for organizations and such, they are not usually placed:
The past PMs of the United Kingdom were not as conservative as Theresa May.
With single-digit numbers that are not spelled out, you are allowed to write, for example, 2's or 2s if you like. However, with double-digit numbers, the habit of editors is to do away with apostrophes:
I was born in the 1980s.
Money and time
It is strange, but sometimes money and time can become possessive. This common expression is a good example of money becoming essentially animate:
I will give him my two cents' worth.
Similarly, there is lingo dealing with time that uses apostrophes:
In two days' time, I am going to run a marathon.
Personal pronouns
Despite the many errors seen on the internet through memes, gifs, and similar content, personal pronouns do not coincide with using possessive apostrophes, or any type of apostrophe for that matter. Personal pronouns are hers, his, ours, yours, theirs, its, whose, and oneself:
The glasses are hers.
I forgot that this house is ours.
The poem was written by yours truly.
Those four bears over there are theirs.
Its gripping power is akin to that of a gorilla.
Whose cup is this?
Removing oneself from the pool is not easy due to the comforting temperature.
Noun-derived adjectives
There is a super tricky circumstance when adjectives come from nouns. They can become what's called false possessives:
Correct: I enjoy Brussels pizza.
Incorrect: I enjoy Brussel's pizza.
Correct: I like this Bee Gees song.
Incorrect: I like this Bee Gees' song.
Noun ending in y
Some people get confused about using apostrophes after s, and others get perplexed about if they need to place an apostrophe with nouns ending in y. Here are some examples of where writers can get trapped:
Correct: The company's policy is that gorillas can only stand ten feet away from the entrance.
Incorrect: The companies policy is that gorillas can only stand ten feet away from the entrance.
Correct: The Obidanys are coming to mom's house this evening.
Incorrect: The Obidany's are coming to mom's house this evening.
Incorrect: The Obidanies are coming to mom's house this evening.
Miscelennia to consider
Sometimes people type in Google "using quotation marks vs apostrophes" or "using apostrophes as quotes." Indeed, you have to be careful in order to not use a single quotation mark instead of an apostrophe before words and numbers:
Correct: 'Twas the night before Christmas.
Incorrect: 'Twas the night before Christmas.
As a side note, try to avoid 'til as till is the correct shortened form of until. In fact, till is the older word of until.
Another point of confusion is when people try to make regular nouns plural through apostrophes. In the era of texting language, it has become more common. For example:
Correct: Our family has celebrated many great Christmases.
Incorrect: Our family has celebrated many great Christmas's.
We hope this breakdown of apostrophes has been helpful to you.