A comparative analysis of samples done by two different companies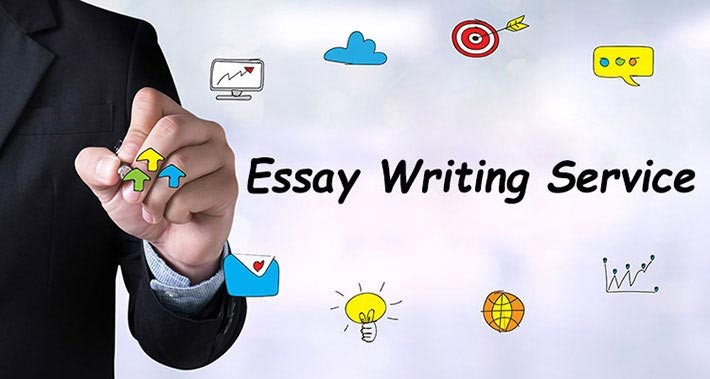 The popularity of academic writing assistance services is on the rise. Having a well-written sample with which to adhere helps students complete such assignments better and faster. In this article, we are going to take a closer look at two samples completed by two different academic writing assistance companies and analyze how good they are.
An application essay sample from EssayAssist.net
Site: https://essayassist.net/
This service specializes in helping students craft stellar application essays. The sample written by one of their experts is well-structured and formatted in accordance with the specified requirements. Their sample paper consists of an introduction, a main body, and a conclusion. The response provided to the essay prompt is both informative and original. The writer of the sample has managed to explain why the applicant strives to choose a specified occupation, as well as what influences the writer's decision the most. What is more, the sample sounds personal, which is particularly important as the admission officers need to see the kind of person behind that application essay. Let's take a closer look at the application essay requirements provided by the University of Washington admissions office:
Writing style of the essay prompt: a paper in which the applicant describes a personal story or a life experience
Length of the essay prompt: 500 words
Writing style of the short response: dwelling upon the applicant's cultural background, worldview and the values that matter to that applicant
Length of the short response: 300 words
Additional information about the applicant (optional)
Formatting style: There is no need to format in accordance with a particular style; however, spelling, grammar, and punctuation are important.
A sample from Essay Assist:
Writing style of the essay prompt: personal and original. The applicant is telling a true life story, describing his/or strengths and weaknesses.
Length of the essay prompt: 458 words
Writing style of the short response: a brief description of the applicant's background, including information about the applicant's family, as well as the values that matter the most to the applicant
Length of the short response: 222 words
Additional information about an applicant: not included elsewhere
Formatting style: Times New Roman, 12 pt, double-spaced, proper grammar, punctuation and spelling
PDF (Sample) – University of Washington Supplemental Essay
An economics paper sample from AcademicExperts.com
A sample written by an expert from this academic writing assistance agency is formatted in accordance with the required citation style. One can notice right away that all vital aspects have been taken into consideration. What is more, the introduction includes a thesis statement while each of the main body paragraphs is dedicated to providing credible evidence to support that statement. The concluding paragraph includes a brief summary of all vital points that have been mentioned in the sample paper. All in all, this is a very high-quality sample written by a person who has acquired a considerable amount of deep knowledge in the field of economics. The requirements for an economics sample paper on the issue of Corporate Income Taxation are as follows:
Type: report
Level: Master's
Format: MLA
Sources used: 3
Word count: 500 words
A sample from Academic Experts:
Type: a very informative report including credible evidence to support the claims, numbers, and a table explaining the process of tax calculation
Level: Master's (This sample is written in accordance to all necessary requirements for a Master's level paper.)
Format: MLA (The sample is double-spaced. All margins are set to "1", 12pt., and Times New Roman font is used. Each page has a running head that consists of a student's name and the page number.)
Sources used: Three sources are listed in the 'Works Cited' section. This section starts with a new page. The title "Works Cited" is centered and used as a header. All lines have a 0.5" hanging indention.
Word count: 417 words
PDF (Sample) – Corporate Income Taxation
The title of the sample is 'Corporate Income Taxation' and is centered. The thesis statement 'The taxation procedure may become challenging for a company due to complicated regulations and standards' is the first sentence of the introduction.
Strengths & Weaknesses
Both samples are well-structured and formatted in accordance with the required citation style. They are easy to read, and the information is presented in a very cohesive way. There is a logical transition from one paragraph to another. However, the sample from EssayAssist.net could use some creativity. For instance, the author could try to come up with a completely different approach to application essay writing, as well as improve his personal writing style to sound more original.
Conclusions
Taking everything into consideration, both samples completed by the academic writing assistance agencies in question can be used as a superb example paper when one is working on writing assignments. They are informative and well-written. Having such examples as ready guides will definitely make the whole writing process less stressful.