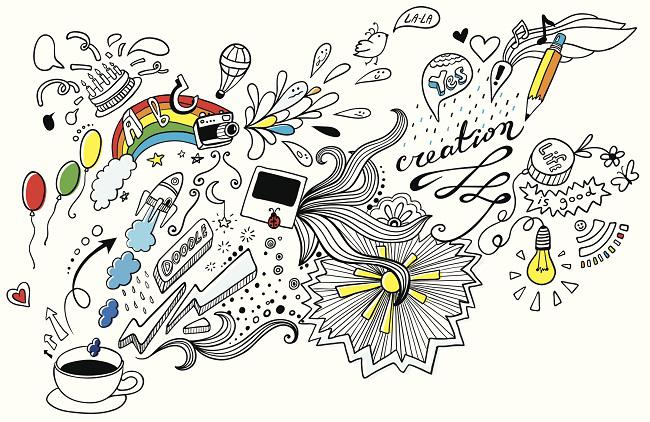 It is said that routine depletes. Indeed, in the course of days, everybody needs support, care, and reminders that what a person does is truly significant—even if it is yet to be recognized by others, and even though our efforts are to be covered with privacy. No matter how strong we are, sometimes there are instances of personal insecurities, vulnerabilities, and all-encompassing peer pressure. Running flat out for days, there might appear a lack of strengths to resist. This is the moment when replenishing internal stocks with favorable thoughts and energy is extremely important. Even the best academic writers may experience exhaustion once in awhile.
The process is the goal in itself
Those who are eager to see above all a result tend to get tired much faster. The process of anticipation is both magnificent and disappointing at the end of the day. Nobody is going to embody into action the outcome you are dreaming about. No one, but you. The world is neither cruel, nor lenient towards us. Perhaps it seems that other people are smarter, more talented, and simply better than you. Ugh, this way of thinking will bring you nothing but frustration, anger, depression, and ultimately neurosis. Not what you want, right?
If so, try to turn your mindset into "I do what I like" and "I don't do what I don't like to do." Those who adore their jobs are focused primarily on the process. They are enjoying every instant. How wonderful it is—to love what you do for living! Not many people are able to draw pleasure from their activity though. Presumably, this is due to a deep conviction that we "must do something for someone." Such a psychological pattern most probably was cultivated since childhood, and keeps its relevance during adult life as well. The most efficient resolution lies in evolving mindfulness, and getting rid of blame. As long as everything depends on attitude, academic assignment writing jobs can either boost or jeopardize your inspiration and productiveness at work.
Expand your horizons
Getting obsessed strictly in terms of your job does not contribute to an overall harmonious existence. Enrolling in various activities, however, will change the situation drastically. Successful people usually have a distinctive feature: they never get bored of learning. Whether you are going to hit a gym or read tons of literature, all the activities have an effect on the scope of research, especially when it comes to academic essay writing jobs. Thus, it is utterly crucial to maintain a productive and fulfilling life. Inspiration does not have a universal recipe. Whereas some people find it in ordinary things, others need an engaging ambience. The hack is that there is no need to wait for these special conditions, while you can create them on your own. Think about things that bring you pleasure and delight: a neat working desk, scented candles, good music, fresh flowers, and pretty much everything that makes you feel special.
Split a task into pieces; make sure to reward yourself after each task is finished
Even if the reward is a teeny-tiny praise or a 5-minute break, it will help. There are so many ways to make your working life more pleasant! Work and pleasure might be a perfect match! Adopting this principle, you will get used to tuning in to continued progress, which will definitely bring its fruitful outcome. The process itself will be more favorable as long you know that everything can be handled in a forthcoming period. Neither will you need to put things off, nor get sick and tired of your daily routine. On top of that, jobs for academic writers can be a good platform to kick start your renewed mindset.
Would you like to live this way? There is nothing but a constant endeavor for self-improvement. Many people believe that awareness and inner growth is extremely hard and almost impossible. It isn't nearly as tough as a life full of negative emotions. What do you think?