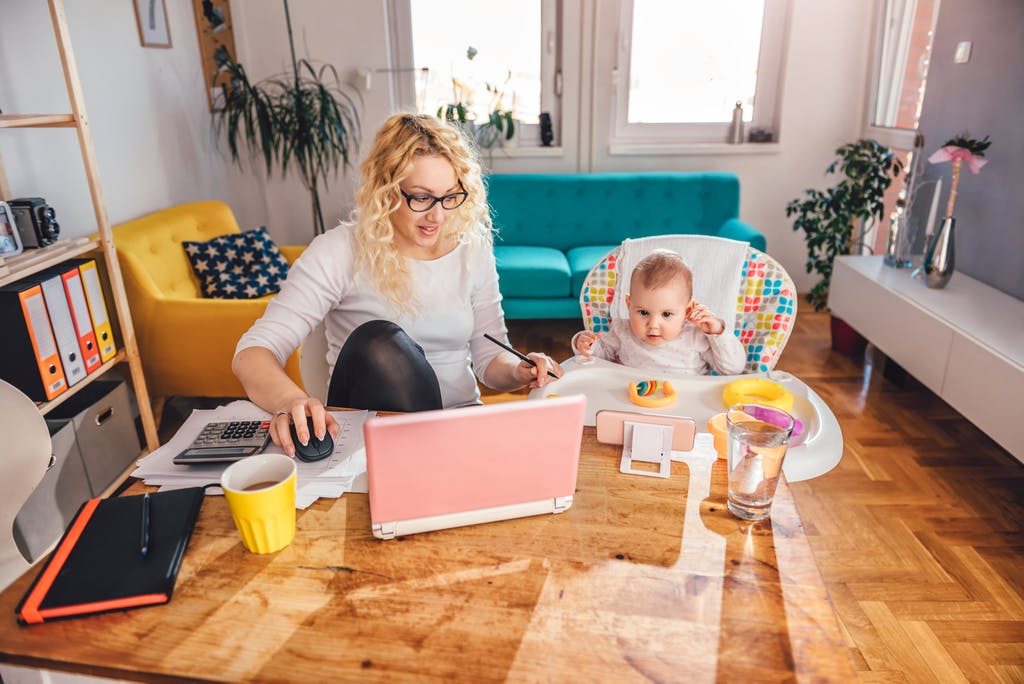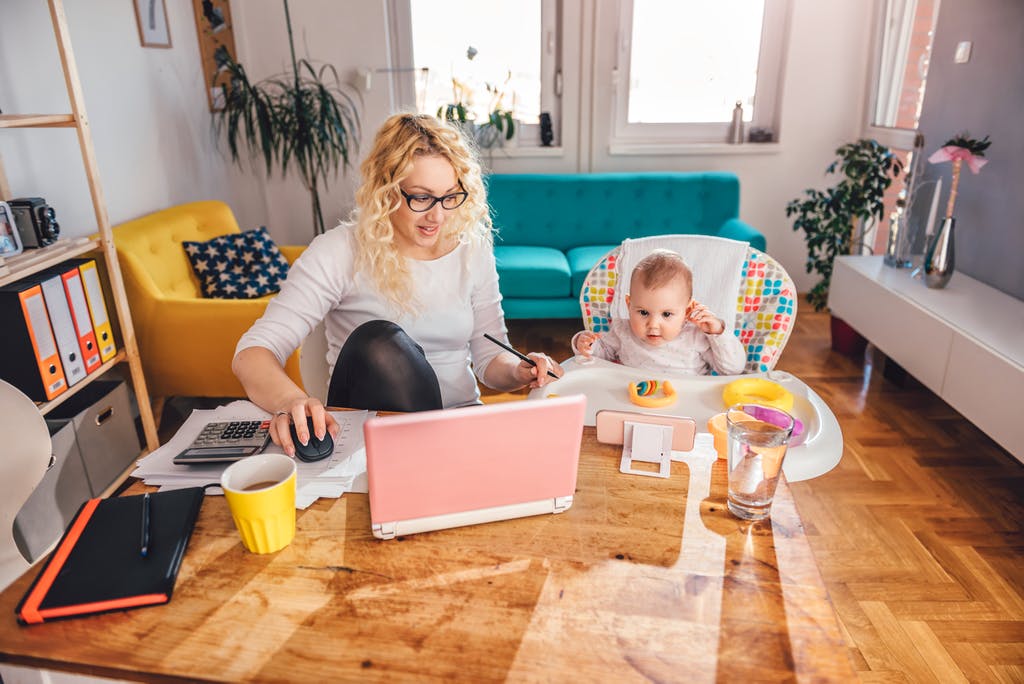 There are hundreds of people all around the world who keep asking one and the same question, "How to work from home?" Though, it seems unlikely that the answer will be just one sentence, yet we can say with full confidence that it is possible.
In this article, we will consider the advantages of working from home and offer a couple of suggestions on how to make a working process productive when you have a child.
What benefits you get when working from home
The modern approach toward the working process has recently changed so much that today, lots of people in the world can easily choose the most appropriate working conditions that suits them in the best way. This is especially important for people who have children.
Thus, for instance, if you are a working mother and your baby is still much in need of your care, you can choose to work remote. This option is great, as it helps you combine both your career and family life.
Additionally, you get a number of advantages:
Get more flexible
Plan your working day and select the most appropriate working hours
Create a convenient working environment
Save money you spend on transportation
Get more free time for your friends and family
Avoid stress connected with the tension typical for most offices
This picture looks almost perfect, doesn't it? All these benefits are especially important for those who prefer a quiet working process and look for effective ways to achieve it. Besides, such an option can be acceptable for people who have any sort of health disorder or difficulty with getting to the office and using public transport, though feel well enough to write, edit, do estimations and calculations from home.
How to work from home with baby
Working at home when you have a child may seem like quite a challenge, and it really is. The reason for that lies in the fact that the number of distracting factors when you are a working parent is much higher compared to working when being on your own. So, when you have children, you have to become more efficient with organizing the working process. Still, the question may sound like, "How to work from home successfully with a baby?"
The following pieces of advice may help you optimize your working schedule and manage to be a sufficient specialist as well as a caring parent.
Figure out at what part of the day your work is the most industrious—morning hours, daytime, or evening. Actually, this can be any part of the day when your child is either sleeping, less active, or simply someone can help you with it.
Distribute the whole workload in several smaller tasks and do them in parts. The main thing is to figure out when you can fully concentrate on work and use this time to make the most of the workload. The rest of the tasks that are less important, can be easily done at some other part of the day.
Maintain work-rest balance. It's important to make small breaks to renew your strength. So, after completing some part of your work, feel free to get some rest. It's natural to spend this time with your child. Besides, after having a cup of coffee or taking a short walk, your concentration will increase.
Ask someone to help you. Some of your relatives, elder children, or even friends may gladly agree to babysit a child for at least a couple of hours a day. At this time, you can focus on work and show the best results.
Work on weekends. You can either make 1-2 working Saturdays a month, or work for half a day every Sunday and Saturday. This will let you reduce the working hours during weekdays, and is likely to make your psychological tension lower. When you know there's still some time left, you will be more confident and won't feel under pressure.
Choose tasks with longer deadlines. Be objective when estimating how soon you will be able to deal with a current or new assignment. Keep in mind that feeding, washing, playing, and going for a walk with a child takes a certain amount of time, and you can't escape this fact. So, make sure that the due date is sufficient enough to face it.
Inform friends about your working hours. This will help you get rid of extra intrusions, annoying guests, or unwanted phone calls when you are busy with work.
Be ready to shift from work to your child and back at any moment. Take a notebook or a laptop with you at any single occasion—going shopping or walking in the park with your child. Great ideas may occur at any moment. Make quick notes and work them out later on.
Keep a healthy diet. The food you eat should be nourishing and contain enough vitamins. Being a working parent is equal to working double shifts. Become selective with what you eat and drink. Give preference to healthy products and refuse fast food. Don't get coffee addicted—it gives you just a temporary splash of energy. A glass of fresh juice and some fruit, cheese or nuts, will give you more energy than a bowl of crisps and a can of Coca-Cola.
You may either choose a couple of suitable suggestions, or follow all of them at once. The thing is that each of them is likely to make your work at home better organized and effective.
Summary
It is obvious that working from home has a number of benefits which can make one's life more convenient and less stressful. All you have to do is just to pay a bit of effort to get adjusted to working outside of an office. But even if you have a child, following some pieces of advice can help you make the working process smooth enough to succeed, so that you can enjoy work and raise your baby at the same time.